General Information about Little Holmby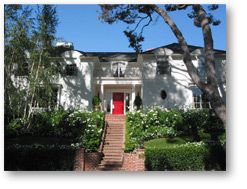 With its rolling hills, mature trees, winding streets and vintage architecture Little Holmby is a wonderfully picturesque place to live. Little Holmby's boundaries are loosely: Wilshire Boulevard to the south, Sunset Boulevard to the north, Beverly Glen Boulevard to the east, and UCLA to the west (see map). It's rather close proximity to the Ocean makes for a milder climate than other areas in Los Angeles, being cooler in the summer and warmer in the winter.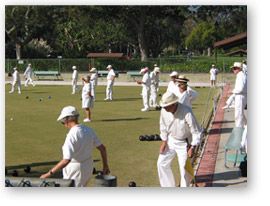 Homes in Little Holmby range in price from roughly the $1,300,000 range up to the $4.5 million dollar range on the prestigious streets of Little Holmby such as Conway and Loring Avenues. The majority of homes in Little Holmby however are currently selling from $1,600,000 to $2.8 million.
Historically, Little Holmby has been a highly desired residential neighborhood because of its close proximity to UCLA which was important to the many doctors and professors who worked there. It is also ideally located close to three major commercial centers in Los Angeles. First and foremost, it is a short walk to Westwood Village, which is experiencing a huge Renaissance.  In addition, a short drive from Little Holmby will take you to the Century City and Beverly Hills shopping "Mecca"s as well as well as the Westside Pavillion and Santa Monica.  Little Holmby is adjacent to the Wilshire Country Club and the prestigious estates of Holmby Hills.
Schools which service Little Holmby include Warner Elementary School, Emerson Middle School and University High School.  UES (University Elementary School) is also located in the Little Holmby area (actually on the UCLA campus) although admission to this elementary school is on a waiting list basis only and takes children from all over the city. Warner Avenue Elementary School has a reputation for being one of, if not the finest elementary school in the Los Angeles Public School system.  Warner Avenue School is an important reason families buy in Little Holmby.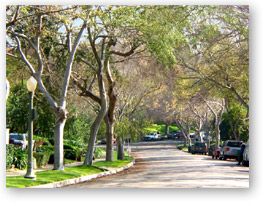 Little Holmby's close proximity to UCLA gives it a distinctly educational back drop. For years Home to many of its doctors and scholars Little Holmby is also home to people of all professions who are proud to be among its residents. Little Holmby is one of the best kept secrets in Los Angeles, but as a superb and affordable alternative to some of the more expensive estate neighborhoods in Los Angeles Westside, Little Holmby borders, it won't be a secret for long.
Leave A Reply With Facebook
comments