General Information about Beverly Glen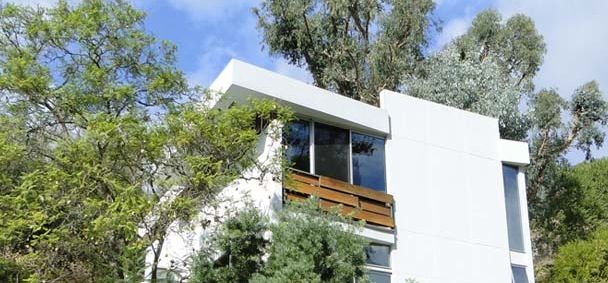 At the eastern-most border of Bel Air, tucked between the East Gate of Bel Air, Homby Hills and Beverly Hills Post Office, lies a canyon neighborhood called Beverly Glen, or as residents refer to it, "The Glen". It is one of the older neighborhoods on the Westside and is known it's affordable housing, rustic setting and close proximity to Westwood, UCLA, Beverly Hills, Century City, Van Nuys and Sherman Oaks. For purposes of real estate, construction and architectural discussions, the Beverly Glen Canyon can be divided into two distinct neighborhoods; the upper and lower Glen.
The lower Glen was developed in the early part of the last century, long before the Upper Glen was developed. In those days Beverly Glen was a "box canyon"and the main road went only half way up the hill terminating near what was The Four Oaks Restaurant and did not connect to Mulholland Drive, as it does today. At that time Beverly Glen Blvd. was a quiet,rustic canyon road dotted with modest homes, cabins and even hunting lodges,speak-easies and bordellos. The latter are long gone (as far as I know), but the remaining community consists primarily of understated 2-3 bedroom homes of many eclectic styles and architecture. Most of the homes in The Glen are sited on the main road on small building pads (apx 4,000 square feet).
Over the years the Glen has been home to a host of eclectic, creative people, from George Harrison to Henry Miller to Kieth Carradine. The Glen has a rustic, "artsy"appeal similar to Topanga Canyon, but set in the middle of town. The Lower Glen has a very strong sense of community. The residents hold an annual spring fair, conduct non-obligational homeowners association meetings, offer a local pre-school center and publish a neighborhood news paper, The Glenite.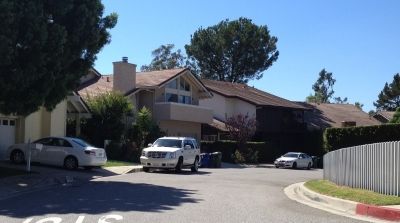 Most of the homes in the Lower Glen are currently selling for $500,000-$900,000, however there have been some sales in the $1.2-1.4million range and even one sale at the top of Selkirk for over $5 million (see coolest house on Caravan). These price points are some of the lowest on the Westside. The affordability of the Lower Glen and close proximity to UCLA are good reasons that many professors, teachers and students call the Lower Glen home. In addition, this neighborhood is located in the highly-coveted Warner Avenue and Roscomare Road elementary school districts(see school map), which makes it a popular destination for families with school-age children.
The Upper Glen was developed in the early 1970s as two planned communities, Glenridge (now known as Beverly Ridge) and Beverly Glen Park. The architectural style of these classic 1970s "Contemporary" and is preserved and controlled by the neighborhood's CC&Rs and enforced by the home owners associations (right down to the exterior paint colors). The result is a building style that appears much more uniform than the Lower Glen. Some have even described the architecture as "tracty",but residents appreciate the well-designed homes of good construction.
The homes in these communities conform to a number of lettered floor plans featuring typically three to four bedrooms. Some of these homes are free-standing, while others are grouped in threes and share common walls. Most of these homes range in size from 2,000to 3,500 square feet and have small patio-style backyards. The small yards however are compensated for by the numerous HOA amenities offered exclusively to members of these communities. Everything from tennis and basketball courts, pools, exercise facilities (gyms), parks, meeting rooms and more. These amenities, community and HOAin general are financed and maintained by mandatory homeowner's dues. Most homes in this neighborhood are currently selling from $900,000-$1,500,000 however there have been some sales in the $2.5million range and higher.
What's more, The Glen is one of the few canyons with a neighborhood shopping center. The Beverly Glen Center offers convenient shopping for most basic necessities (and some frivolities) to residents, if they don't wish to drive to the valley or city. Among others, the "Glen Center" features a grocery store, pharmacy, bank, salon, retail stores, a Starbucks Coffee and a rich variety of restaurants of diverse tastes and price points, including the world-famous jazz and dinner club, Vibrato. The Glen has become more than a shopping center. It is a "watering hole" where folks can visit with old friends and make new as well. It is also a popular destination for celebrities due to its secluded location and lack of star-gazers and paparazzi.